Catch up with family and friends at our cafe and enjoy a coffee made with Melbourne's own Melba beans.
Try our latest additions; Smashed Avocado, Steak Sandwich, Open Souvlaki, Chicken Parmigiana or enjoy a lighter option with our Garden Salad made with cherry tomatoes, cucumber, carrots and red onions.
We have a wide variety of homemade desserts for sweet lovers such as chocolate macadamia brownies (GF), flourless orange cake (GF, DF), cheesecakes and many more. Plus we've got gourmet Norgen Vaaz ice cream, a nice indulgence for the hot weather.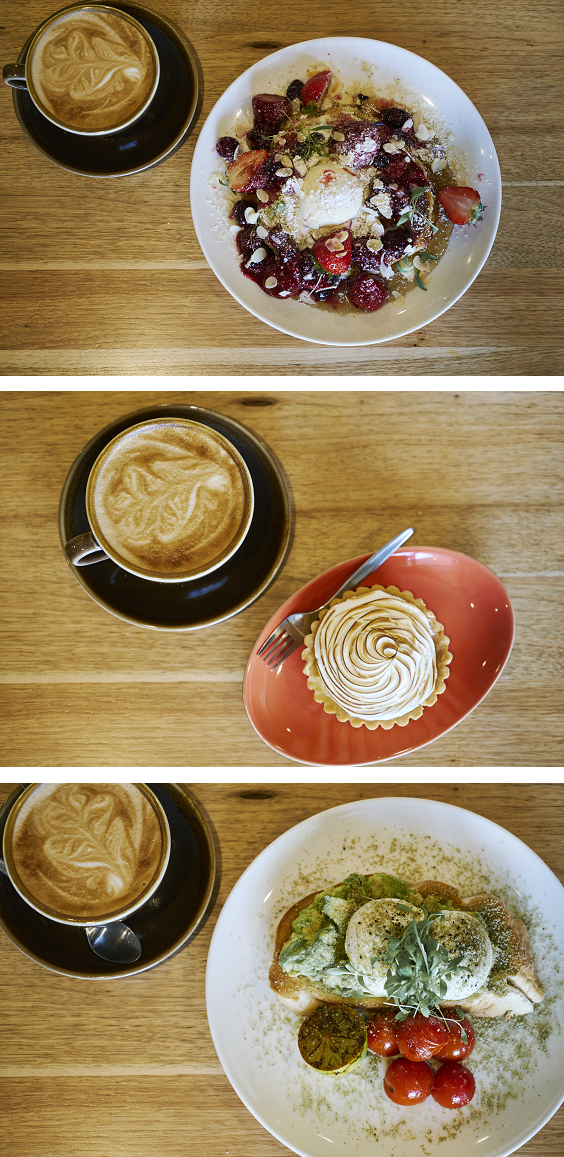 Phone (03) 5940 4935