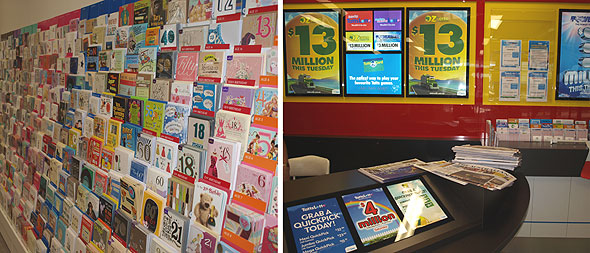 The Lakeside Tattslotto Kiosk is located opposite Woolworths and offer all your lotto needs, plus a 48-hour dry cleaning service.
Behind the counter, you will find the friendly Nicole ready to assist with your questions and sales! Come in and have a chat, join one of their fabulous syndicates and 'dare to dream.'
The current hours of operation are Mon – Sat: 9am – 7pm.