The doctors at Lakeside Square Medical Centre have provided high quality comprehensive medical care to the Cardinia and Casey community for the last 30 years.
The practice began in 1983 in Upper Beaconsfield after the Ash Wednesday bushfires and expanded to Berwick Lodge Medical Clinic in 1997. After many years of caring for the community in Berwick we have outgrown our facility and have relocated to a new state of the art medical complex at Lakeside Square, off Cardinia Rd, Pakenham.
We pride ourselves on providing a caring, friendly environment where patients can expect to receive high quality comprehensive medical care at all times.
Our doctors have always lived in the local area and have built an extensive network of excellent local specialists and services for referrals plus maintained links with top major inner city specialists and hospitals for more complex requirements.
Our Practice Philosophy
Our doctors are committed to providing the best quality of medical care. Our practice undergoes a 3 yearly voluntary extensive AGPAL accreditation to ensure we maintain the highest of medical standards.
We also believe in participating in the education of young doctors and are involved in the General Practice teaching programmes of both Monash and Melbourne Universities. We are involved in local health issues through the Local Division of General Practice.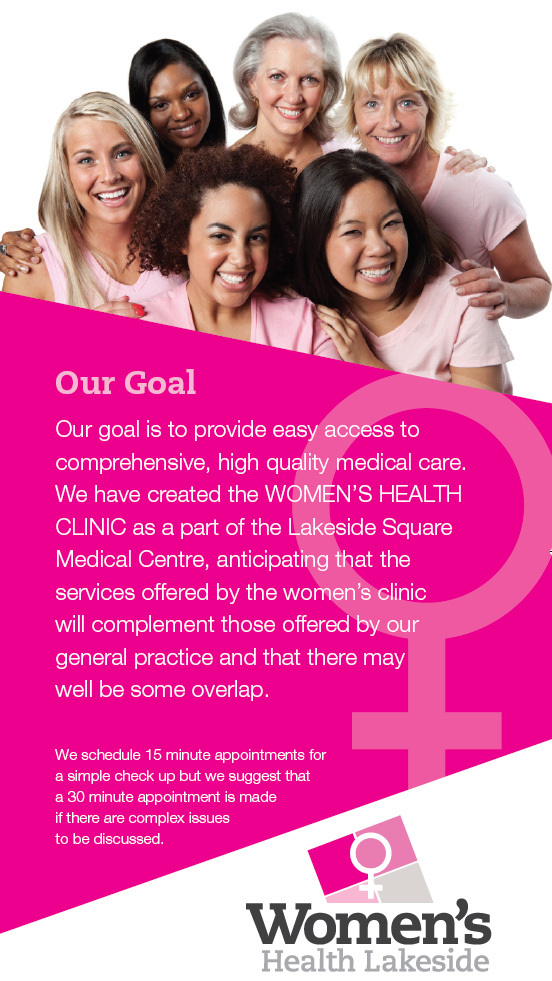 GP Services
Comprehensive Family medicine
Paediatrics /childhood immunizations
Seniors Health /preventative health care
Travel advice and vaccinations
Mens health checks
Workcover/ TAC
Women's Health Services
Pap smears
Contraception
Sexual health checks
Menopause /HRT
Breast examinations
Our Doctors
Dr. Sally McDonald MBBS
Graduated from Monash University in 1980 and completed her internship at Dandenong Hospital. She has a broad experience in all aspects of General Practice and a particular interest in Palliative Care. She is currently the Chairperson of South East Health Care Providers Association (formerly the Dandenong Division of General Practice) and has long standing experience of local health care issues and administration.
Dr. Jenny Watt MBBS
Graduated from Monash University in 1978 and completed her internship at Box Hill Hospital and overseas. She has extensive experience in all aspects of General Practice over 30 years. She has interests including women's health, paediatrics, and preventative health checks for men and women of all ages.
Dr. Alexa Fredericks MBBS
Graduated from Monash University in 1976 and completed her internship at Box Hill Hospital. She has worked in General Practice for 30 plus years and is experienced in all aspects of general family medicine. She has special interests in Aged Care, Palliative Care and Aboriginal Health having spent some time in remote areas of Australia.
Dr. Leonora Anderson MBBS BSc.(Hons)FRACGP
Completed her medical degree at Sydney University in 1998. She became a Fellow of the RACGP in 2003. She has also completed further training in women's health, sexual and reproductive health. She is an accredited shared antenatal care provider for the Southern health area (Casey, Dandenong and Monash Hospitals). Her interests include paediatrics, dermatology (skin checks) and women's health (trained in IUD insertion). She is most excited to be joining as an associate at the new Lakeside Square Medical Centre.
Dr. Fahim Shahbaz MBBS FRACGP
Graduated in 2001 in India He has trained in rural Victoria both in Shepparton and Ararat for many years which has provided him with broad experience in all aspects of general practice. His interests include paediatrics , men's and industrial health. He worked with the team at Berwick Lodge for 4 years and is also excited to be joining as an associate at Lakeside Square Medical Centre.
Dr. Tania Siddiqui
It's my passion to help people since my childhood and as a doctor it gives me the skills to help those who are most in needs. I love working with people, love watching them recovered from their critical period, love their smile and last but not the least their trust and love for me.
 Dr. Jacinda Stork
Dr Jacinda Stork has a background in a variety of fields including sleep medicine & EEG monitoring.  In 2002 she was awarded the degree of PhD (The University of Melbourne) for her research into carotid artery surgery to prevent stroke.  Dr Stork has a special interest in women's health and is trained in the insertion and removal of Implanon and removal of Mirena (IUD).  She is regarded by patients as friendly, respectful, open and sympathetic.
Dr. Catherine Moult
Dr. Didi Zhao
Dr. Mohammed Mostofa
Our Specialists 
Orthopaedic Surgeon – Mr Rabi Solaiman
Mr Solaiman grew up locally and attended Hallam High School. He graduated from Faculty of Medicine at Monash University in 2000. In the following 4 years he worked as a surgical resident and registrar at the Alfred Hospital. He successfully completed a four year advanced Training in Orthopaedic Surgery in Sydney and was admitted into the fellowship of Royal Australasian College of Surgeons in 2010.
Mr. Solaiman's objective is to provide the best orthopaedic care to his patients.  He uses the most resent advances in technology to ensure the best possible outcome for his patients. His interests include Hip & Knee Arthroplasty and Sports Injuries.
For appointments phone 8791 6160
---
 General Surgeon – Mr Zoltan Hrabovszky
Born in Pecs, Hungary, Zoltan grew up and completed his studies at the University Medical School of Pecs. Further training was  undertaken in General Surgery and Paediatric Surgery, and he received Specialist Degrees in these fields in 1993 & 1997.  subsequently he conducted research for 2.5 years at the Paediatric Surgical Department of the Royal Children's Hospital for which Zoltan was rewarded with a Medical Doctor Degree of The University of Melbourne.
He completed his General Surgery Training Program receiving his FRACS in 2010, then he worked as a General Surgery and Colorectal Fellow at Dandenong Hospital until February 2012. Although Zoltan's main speciality is General Surgery, he has a special interest in Colorectal and Paediatric/Adolescent Surgery. Laparoscopic Gall Bladder Surgery, Appendicectomy, Bowel Surgery,  Hernia Repairs,  Haemorrhoidectomies, Perianal Abscess and Fistula Repairs,   Day Procedures including Ingrown Toenails, BCC, SCC, Melanoma, Sebaceous Cysts, Ganglions (Lumps & Bumps), Circumcisions, Gastroscopy/Colonoscopy
For appointments phone 9792 1191

---

Cardiologist – Mr Joseph Amin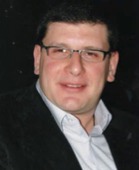 Dr Amin was awarded his Master degree (M.Sc) in Cardiology in Egypt at the end of 2003. In 2005 he moved to Australia and completed the FRACP in cardiology at Dec. 2010. Pursuing an Interventional cardiology training, he completed his 1st interventional fellowship year at Princess Alexandra Hospital in Brisbane followed by a 2nd interventional year at Townsville Hospital being involved in over 800 PCI cases.
His research experience includes Value of atrial pacing in AF prevention after CABG and Effect of Initiating "Code STEMI" on Door To Balloon time. Teaching at grand round presentations includes Contemporary management of STEMI and Antiplatelet therapy after stents procedures.
His previous employments includes National Heart Institute – Egypt 1999-2005, John Hunter Hospital Newcastle (NSW), Royal Hobart Hospital (TAS), Princess Alexandra Hospital (Qld) and his most recent employment was at Townsville Hospital (QLD) before joining HCV in July 2013.
For appointments phone 9701 2811

---
 
Gastroenterologists – Dr Luke Crantock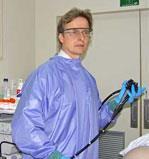 Dr. Luke Crantock studied medicine at the University of Tasmania and completed his fellowship in Gastroenterology at the Royal Brisbane Hospital (FRACP) in 1991.
He continued his medical training at the Royal Edinburgh Infirmary, John Radcliffe Infirmary (Oxford) and Edouard Herriot Hospital in Lyon where further training in ERCP was conducted. He has special interest in interventional endoscopy including ERCP and has been offering an ERCP service to the South Eastern Region of Melbourne since 1993.
Special interests in Gastroenterology include: Bowel cancer prevention and screening, Coeliac Disease, Barret's oesophagus, Video Capsule Endoscopy (PillCam), Carbohydrate Breath Testing.
For appointments phone 9709 2777

---

Gastroenterologists – Dr Ferry Rusli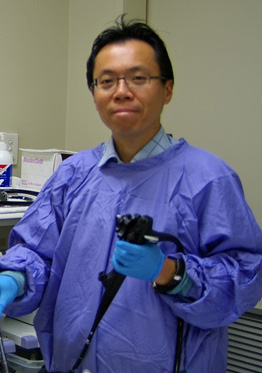 Born in Jakarta, Indonesia and raised in Jakarta and Singapore. Dr Ferry Rusli to Melbourne in 1988 to complete his year 12 degree. Completing his medical degree at Monash University in 1994. Dr Rusli then worked at Monash Medical Centre, Dandenong Hospital and West Gippsland Hospital between 1995 to 1998.
Entering the gastroenterology specialist training program at Monash Medical Centre in 1999. Dr Rusli completed  two years of specialist training in gastroenterology at Monash Medical Centre and subsequently gained a travelling fellowship to Queen Elizabeth Hospital in Birmingham (United Kingdom) for further hepatology training.
Returning to Melbourne in late 2002 and have since been a staff member at Southern Health (Monash Medical Centre and Dandenong Hospital).
My special interests within Gastroenterology include Liver disease, liver tumours, hepatitis,
gastrointestinal malignancy and inflammatory bowel disease.
For appointments phone 9709 2777

---
 Ear Nose & Throat Surgeon – Mr Nalaka de Silva
Mr de Silva underwent training in the field of ear, nose and throat surgery based in Auckland, New Zealand and graduated as a fellow of the Australasian College of Surgeons in December 2010. After a further two years of advanced fellowship training in the fields of head and neck surgery, ear surgery and general ENT at Southern Health, Monash Medical Centre he is able to deal with a broad range of ENT and Head and Neck presentations.
Mr de Silva's main interests lie in the fields of benign head and neck surgery, sinus and functional nasal surgery, paediatric ENT surgery and ear surgery.
For appointments phone 9037 7010

---
Dermatologist – Professor Peter Foley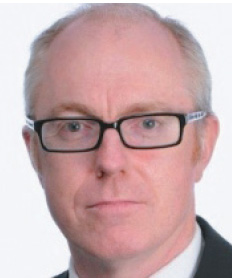 Associate Professor Peter Foley graduated MBBS and BMedSc from Monash University in 1987. His BMedSc thesis was the first National Skin Cancer Survey. After obtaining an MD looking at the effects of Vitamin D on the skin, Associate Professor Foley completed his dermatology training obtaining fellowship in 1997. Since that time he has consulted at Malvern Dermatology & Skin Cancer Clinic. Offering: Laser for rejuvenation-pigment of skin, Anti-wrinkle – filler injections, Ematrix acne scarring and rejuvenation, UVB ultra-light treatment, Photo dynamic therapy, Hair removal (Malvern)
For appointments phone 9508 0600 / 9037 7010

---
 Gastroenterologists – Dr. Suong Le
Suong Le was awarded the Commonwealth Government Merit Scholarship to study Medicine at Monash University in 1998. Suong subsequently completed her gastroenterology and hepatology training at Monash Medical Centre and the Liver Transplant Unit at the Austin Hospital in 2011. She is currently completing a PhD in liver disease and a Masters of Clinical Research at Monash University.
Suong Le has a clinical interest in the management of functional gut disorders, viral hepatitis and inflammatory bowel disease. She performs upper and lower Gastrointestinal Endoscopy (Gastroscopy and Colonoscopy). She is actively involved in viral hepatitis research through Monash Medical Centre and the Monash University. Suong is committed to providing excellence in inpatient and outpatient care through the Digestive Health Centre, Monash Medical Centre, Jessie MacPherson Private Hospital and Casey Hospital, both in hours and after hours.
For appointments phone  9731 8788

---
Paediatrician – Dr. Melanie Pillay
Lakeside Square Medical Precinct are very exciting to welcome Dr. Melanie Pillay to the team, Melanie's special interests include allergy, psychosocial and developmental paediatrics. She has recently published independent studies on the links between paediatric hypertension and childhood obesity.
Melanie has experience across the full spectrum of general paediatrics ranging from neonatal medicine to adolescent health and well being. For appointments call 9037 7010.
For appointments phone  9037 7010

Urologist –  Dr Shekib Shahbaz
Oncologist – Dr Ester Lin
---
Health & Allied
Psychologists – phone 9796 2111
Caillin Porter
Caillin Porter has completed his Masters in Clinical Psychology. Caillin has experience working with both children and adults from a range of backgrounds, including therapeutic support of children, carers and families in the Out of Home Care system.
Caillin aims to provide a collaborative approach to therapy, where client and therapist work together to identify difficulties and make positive changes. Caillin offers an integrated model of therapy in accordance with the unique presenting difficulties and individual preference of his client. Caillin's work has theoretical underpinnings in Cognitive Behavioural Therapy, Acceptance and Commitment Therapy, Solution Focused Therapy, Schema Therapy, and Motivational Interviewing.
Lauren Stapleton
Lauren is a registered (general) psychologist with over 7 years experience. Lauren has an ongoing interest in providing therapeutic interventions that are tailored to suit the client's needs. Lauren believes it is important to provide clients with skill based interventions that can be utilised in their day to day lives while also providing a safe space to process and reflect upon their patterns of behaviours, their triggers and their history.
Lauren's past experience has seen her work with children, adolescents and families who have been victims of sexual, physical or emotional trauma. Lauren's current work is within the public mental health sector and sees her predominantly work with youth who have a long history of involvement within these services. Lauren has worked in both private and public organisations and has a particular interest in trauma and impact on personality.
Mr. Michael Adams
Michael is a fully registered Clinical Psychologist and an Associate Member of the Australian Psychological Society. Michael has worked within secondary schools and aged care alongside private practice. Michael has experience providing therapeutic services to a diverse range of clients including adolescents, young adults and elderly adults.
Ms. Kim Ferre
Kim Ferre is a registered (general) psychologist. Kim holds a full membership of Australia Psychological Society. She graduated from Monash University, doing a Bachelor of Arts (Psychology & Criminology), and later finished her post-graduate studies in Swinburne University, completing a Postgraduate Diploma of Psychology.
Kim has experience working in Job Services Australia and Disability Employment Services assisting job seekers to overcome personal and psychological barriers to gain and maintain employment. Kim has experience in the provision of individual counselling with adults adolescents and facilitating group programs.
Ms Shannon Lamkin
---
Speech Therapist Lesley Hollands…………………………0418 958 679
Podiatrist ………………………………………………………………..9037 7010
Occupational Therapist Mrs Alethea Leendertz…………….9796 2111
Physiotherapist ………………………………..048 138 669 or 9037 7010
Body Transformation Specialist
Diabetes Educator
Walkway to Chemist